POPULAR NEWS
Kerala is well known for its marine life, geographical diversity and amazing views that offer a lot for the tourists. A few hours of...
WORD CUP 2016
Mumbai also known as the gateway of India is nevertheless short of any other place...
51 days of intense battle concluded with a nerve-wracking final in this IPL 2016, which...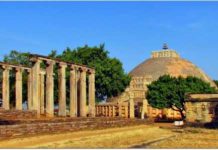 With numerous national parks to its name and a handful few spots to home the...
WRC Rally Cup
India is full of places that have a power to excite you with every form...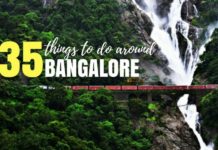 Bangalore – the city of gardens comes under the top list of developed cities in...
The lovely and clamoring city of Hyderabad has a grand history with the Nizams administering...
CYCLING TOUR
Is it difficult for you people to choose which place you must for a one day trek plan around Hyderabad? Then scroll down and...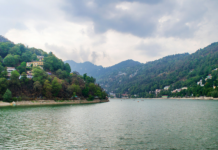 Source – flickr.com/photos/sreetama/ Nainital is a picturesque resort town in Uttarakhand. The main township area surrounding the Nainital Lake is one of the most popular tourist...
Southern India a sundry of hills, mountains, coasts, tropical forests, beaches, ports, centuries old monuments, IT Hubs and great educational centers will mesmerize you...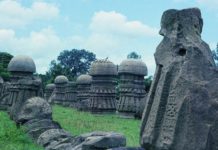 Guwahati has such a big advantage in terms of weekend getaways from the city. Whether it be the hills or plains, Guwahati has many...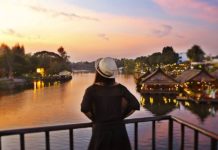 Why do boys have all the fun? Traveling is fun and when it comes to travel to Thailand then it is one of best...
TENNIS
Goa is a state in western India with coastlines stretching along the Arabian Sea. It is well known for its Portuguese culture, history and...
Chandigarh is a well panned city and has a decent number of real vacationer destinations. This city was planned by Le Corbusier, a French...
LATEST ARTICLES
Being one of the most famous bachelor pads of the world, nightlife in Thailand has a lot to offer to its customers. From exotic thrill to street shopping, Thailand has everything in its package....
Travelling to Dubai is one of the top preferred travel destination considering the fact that Dubai is one of the largest and most visited cities of world. This is one tourist spot which every...
While Goa reminds us of vacation on a beach, sun bathing, relaxing, or trying water sports, it also holds a lot of historic importance. There is a series of events that took place, different...
Tips for a single woman travelling alone Research your destination well before beginning the trip. When you are travelling alone it is important to know about the places you would be visiting and how you would...
Rightfully deemed as the 'Party capital of India', Goa is the ultimate destination for party enthusiasts and hippies. Goa with its diverse and beautiful beaches provides you a versatile nightlife experience. From loud and...
Best waterfall locations near Mumbai for a weekend getaway Mumbai is a beautiful city but we all have to agree that life in Mumbai is too busy and hectic. People get bored of their daily...
There a lot of historical places to visit in Gujarat mainly due to its very versatile and influential history. With impact from Hindu and Muslim dynasties all around the state, this coexistence of different...
Waterfall locations near Hyderabad for your awesome weekend getaways Waterfall is one of the most beautiful features and is definitely admired by nature lovers. There are quite a few waterfall locations near Hyderabad which would...
The 'Garden City of India' has various well-preserved monuments what tell you the tales of its becoming. The cultural heritage of Bangalore is constructed by contributions and influences of successive dynasties that ruled such...
Places to visit in India in summer vacations Summer, as we know, is the hottest season of the year but it is a fun time for the children as they get off from their school...