Goa is a state in western India with coastlines stretching along the Arabian Sea. It is well known for its Portuguese culture, history and...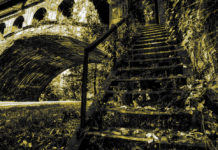 Chandigarh is for the most part known for its rich greenery and vacation spots yet one thing that is not known is that there...
Delhi, the national capital of India has never failed to amuse us, for the choice it offers to, for travelling around. It is a...
Are you living at Bangalore and working in one of the top firms there? Or are you shifting to Bangalore for some work process?...
Rio 2016 Olympics has inclusion of the 2 famous sports, golf and rugby sevens, which were discontinued till now. Golf returns into Olympics after...
Best waterfall locations near Mumbai for a weekend getaway Mumbai is a beautiful city but we all have to agree that life in Mumbai is...
Amidst the verdant alpine vegetation, where variant hues flock together to blossom cradling in the lap of the mighty Himalayas, where the clouds float...
Holi is one of the most grandly celebrated festivals in India. We all know holi is a festival of colours. Bright colours are splashed...
Most Popular
There a lot of historical places to visit in Gujarat mainly due to its very versatile and influential history. With impact from Hindu and...
Latest reviews
We all have our own bunch of dream places we want to visit before you turn old and blue. No matter what they about...
Most popular lakes in Bangalore Bangalore was once known as the 'City Of Lakes' because of the presence of numerous lakes in the city. However,...
Hyderabad, the capital of Telangana, is a city famous for its history and tradition. Along with that, it is in the race for the...