Planning to go on road trip! There are numerous alternatives in India where you can go on a road trips. From places in Himachal...
Rio 2016 Olympics has inclusion of the 2 famous sports, golf and rugby sevens, which were discontinued till now. Golf returns into Olympics after...
New Year is approaching and we all are crazy making plans for that. It is the occasions that mark the ending of the current...
Wrecking the smooth heavenly snow surfaces in the harsh terrain of the hill stations swinging up and down along the slopes and the challenge...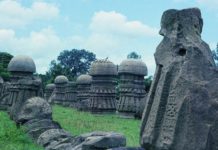 Guwahati has such a big advantage in terms of weekend getaways from the city. Whether it be the hills or plains, Guwahati has many...
Source – flickr.com/sandeepachetan India as a tour destination undergoes a bizarre irony. Diversity is the major famous adjective, which advertisers use to magnetize the tourists...
Feeling drowsy after a week of hard work? Want to go out here and enjoy your weekend? Then this article will surely help you...
Indian Premier League 2016, a spectacular season which already shattered several records with the likes of Virat Kohli, AB De Villiers and many, one...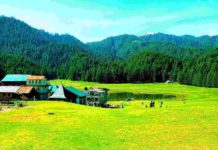 Source: Indian travel blog.com In the alpine land shadowed by towering fir, walnuts, chestnuts, birches and pines; where clouds descend to meet the spiky tree...
Most Popular
 Delhi embodies the versatility of India. It caters to a vast range of people, from foodaholics to poets, architects to artists, meditators to adventure...
Latest reviews
Amidst the clear skies and the modern sleek building lining the skyline of Thailand, where people find solace under the soothing touch of sunrays...
Source – flickr.com/photos/vanilabalaji/ Kodaikanal is a gorgeous town with forests, valleys, waterfalls and vast stretches of green pastures and hills. Located at an elevation of...
Ahmedabad as a city has a lot to offer, whether it's the malls, stadium, heritage sites, markets and much more. There are many things...