DON'T MISS
A dream trek for trekkers globally with beautiful and amazing valley, mountains covered with snow, natural drinking water and exciting camping experience. Roopkund Trek is...
LATEST NEWS
Amidst the verdant alpine vegetation, where variant hues flock together to blossom cradling in the lap of the mighty Himalayas, where the clouds float...
Source – flickr.com Goa, the ultimate party destination for all party animals. Goa is certainly the party capital of India with its numerous bars,...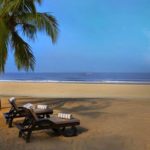 Goa is a state in western India with coastlines stretching along the Arabian Sea. It is well known for its Portuguese culture, history and...
POPULAR ARTICLES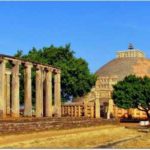 With numerous national parks to its name and a handful few spots to home the Bengal Tigers at Kanha National Park, Bhopal has a...
Gokarna is a small town situated in the western coast of India. Although, Gokarna is known as the temple town due to the endless...
If its Delhi, you ought to take a break. Now each one of us cannot always afford a good long week off from our...
LATEST REVIEWS
               Top 17 Adventure activities to do in Pattaya Pattaya, an enticing resort city in Thailand, is set alluringly...