DON'T MISS
In the event that you break Rajasthan to "Raja" and 'Sthan'; then just the genuine importance of the spot will be clear in your...
LATEST NEWS
Being one of the most famous bachelor pads of the world, nightlife in Thailand has a lot to offer to its customers. From exotic...
Travelling to Dubai is one of the top preferred travel destination considering the fact that Dubai is one of the largest and most visited...
While Goa reminds us of vacation on a beach, sun bathing, relaxing, or trying water sports, it also holds a lot of historic importance....
POPULAR ARTICLES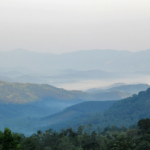 Located on the fringe of Tamil Nadu and Kerala, Wayanad is one of the most picaresque towns to go for a weekend getaway trip....
Is it difficult for you people to choose which place you must for a one day trek plan around Hyderabad? Then scroll down and...
Want to impress your valentine on February 14? Choosing for a spot to hang out? Don't worry just keep scrolling to get an idea...
LATEST REVIEWS
The Journey Begins Now! DAY 01: ARRIVE LEH Arrival Leh Kushok Bakula Airport (This must be one of the Most Sensational Flights in the World. On...