DON'T MISS
Image Credit : Flickr/Raj A quaintly beautiful hill station in God's own country, Kerala; Munnar is elevated to a height of 1,600 metres above the...
LATEST NEWS
"A Trek amidst thick forest nestled with lush green meadows, alpines and colorful birds!!! A beautiful river flowing throughout the trail and silk-blue streams flowing...
Prashar lake trek is one of the best family adventure weekend getaways near Delhi, in the Kullu valley of Himachal amidst the long and...
Is it difficult for you people to choose which place you must for a one day trek plan around Hyderabad? Then scroll down and...
POPULAR ARTICLES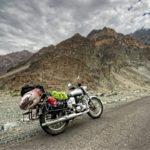 MANALI to LEH Image Credit : Flickr/Axel Drainville Planning Leh- Ladakh Trip, See "Best Ladakh Packages" 2. ZOJI LA - KASHMIR, 11775 FEET 3. SHIMLA - KAZA,...
Image Credit : Flickr/iSHAAN Dave Nainital is also known as the Lake City. This hill station is situated in the lap of green mountains of...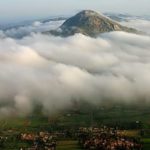 Bangalore – the city of gardens comes under the top list of developed cities in India. It is hard to ignore the beauty that...